Episodes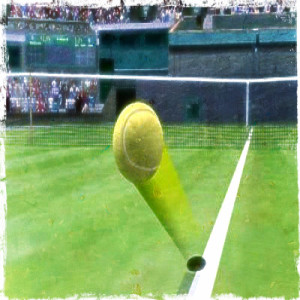 Tuesday Jan 05, 2016
Tuesday Jan 05, 2016
It's our Season 5 premiere! Ben and Courtney are back together in person for the first time since the U.S. Open, and they're ready to tackle the 2016 season. But are any of the top WTA players? With injuries to three of the top-five already, it sure doesn't seem like it. But one player who does seem ready is Victoria Azarenka (9min40sec), who you'll hear from at her first Brisbane press conference.

After a reflection on the demise of BerdycH&M (17min), we're delighted to be joined by one of our favorite Aussies, Linda Pearce of The Age in Melbourne (21 min), who shares some of her adventures in Australian tennis. We try to hide our jealousy over the incredibly colorful tapestry of characters she has to work with. We fail. 
With less than two weeks to go in 
our Kickstarter campaign
, we're over 500% of our initial base goal, which is astoundingly awesome. We've rolled out a few new rewards, and a stretch goal for $17,000 (live Periscopes every day of the Australian Open!) so if you want to get in on it before it's too late you can do so 
here
.
As always, thanks for liking us on Facebook, following us on Twitter, and subscribing/reviewing on iTunes or whatever your podcasting platform of choice may be!