Episodes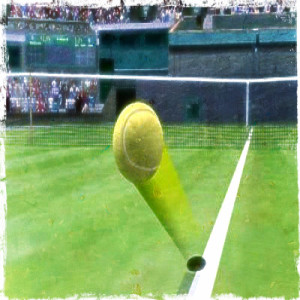 Friday Jun 26, 2020
Friday Jun 26, 2020
Two programming alerts for you here, one sort of a bummer but the other one super-duper.

Firstly, we decided that the US Open roundtable episode we recorded after the press conference in New York had become instantly outdated when the positive tests started rolling in from the reckless Adria Tour, so we made the tough decision not to publish it since it was feeling obsolete.

In much happier programming news, we have some very fun stuff rolling onto our Patreon now: games of tennis-themed Codenames with Ben, Courtney, Blair Henley and Nick McCarvel! We had a TON of fun with our friends, and hope you'll have just as much watching the three-part video series, the first round of which is up now. To access these shows, and for the hook up on how to play this tennis-themed game with your own crew of tennis-loving friends, please join the 200+ wonderful listeners who are backing us on our Patreon. 

If you'd like to support our show, particularly as our normal work has disappeared along with the sport, we've launched an NCR Patreon where you can do just that! Check out our five tiers and see which might be right for you! And thank you to the many listeners who have already given their support! (And thank you to G.O.A.T. backer J O'D!)

As always, thanks for liking us on Facebook (leave comments on the episode thread! Engage with other listeners!), following us on Twitter, and subscribing/reviewing on iTunes on iTunes or whatever your podcasting app/platform of choice may be.