Episodes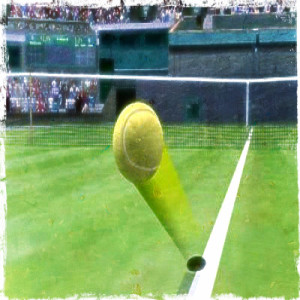 Monday Jan 30, 2023
Monday Jan 30, 2023
Ben and Tumaini Carayol wrap up the year's first Slam with two hours of chatting across all sorts of topics.
First, we discuss the breakthrough win of Aryna Sabalenka, who conquered her demons (and braved new frontiers in her iconic trophy photo shoot). With so much power and talent now under control, how far can she go? And what did this win over the resurgent Elena Rybakina tell us?
We then (27:46) discuss Novak Djokovic, his cathartic reaction to winning, and his management of an injury during this run to a 10th Australian Open final. How do we process Djokovic winning yet again despite all the distractions? And what does it say of the field that it's still an old man's game? We also discuss the ultimate old man of the ATP, the ever-thrilling Andy Murray (1:03:03).
We then (1:11:34) discuss the new coaching rules, and the scrutiny of Rybakina's coach, Stefano Vukov. How do we feel about the new rules, and how should we discuss discomfiting player-coach dynamics, particularly on the WTA Tour?
Our last main topic (1:28:30) is a discussion of the growing prominence of nationality and nationalism in tennis, as exemplified by the surreal pro-Putin pep rally on the steps of Rod Laver Arena which Tumaini wandered into during the tournament. How should we process the role of patriotism and flags in tennis, and is there a way to turn down the temperature during this continuing wartime?
Many other topics as well in there for y'all to enjoy! Thanks for listening!