Episodes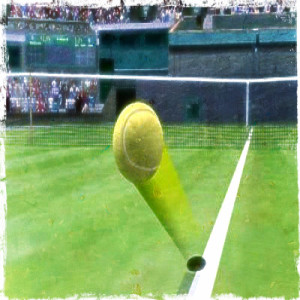 Thursday Nov 11, 2021
Thursday Nov 11, 2021
Ben and David Avakian are delighted to bring you an NCR Movie Club installment on what is set to be the biggest tennis movie in a long time, and perhaps ever: KING RICHARD, which stars Will Smith as Richard Williams and shows his early journey raising Venus and Serena into perhaps the greatest story in tennis history.
The movie comes out on November 19, so if you want to hold off listening until then you can (but since this is almost all based on a true story we don't think it's necessarily spoilable). Ben and David discuss their opinions on the movie (which are very positive!) and what role the Williams family's involvement in it should play in how we watch it.
We also discuss what the movie gets right, what it gets wrong, and what it leaves out. Also, what responsibility does a movie have to its audience when it says it is "based on a true story"?
Thank you again for the incredible support for NCR we've received on the NCR Patreon which has powered us into our TENTH(!) ad-free season! Please consider joining in as we bring you the best shows we can this year! And thank you to the many listeners who have already given their support! (And thank you to G.O.A.T. backers J O'D, Pam Shriver, and Nicole Copeland!)