Episodes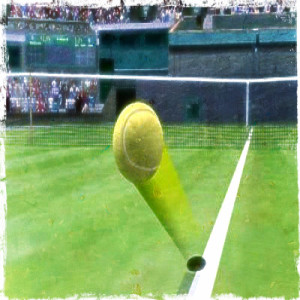 Thursday Jul 22, 2021
Thursday Jul 22, 2021
The Olympics are on the horizon at last in the Land of the Rising Sun, and so Ben is joined by Alex Gruskin of Cracked Racquets to break down the women's and men's singles draws for the fast-approaching Tokyo tennis turn-up.
On the women's side, is Ash Barty ready to be seen as a dominant clear favorite in women's tennis yet? Or could other surging players like Barbora Krejcikova or Aryna Sabalenka stop her before the final? And what should we expect from Naomi Osaka's return to competition under this intense spotlight?
On the men's side, can anyone stop Novak Djokovic but himself? And is it actually a sneakily straightforward time in the rest of men's tennis as well?
(We also did a companion Olympic episode of sorts to this over on Great Shot Pod, talking about more big picture Olympic tennis concerns.)
Thank you again for the incredible support for NCR we've received on the NCR Patreon which has powered us into our TENTH(!) ad-free season! Please consider joining in as we bring you the best shows we can this year! And thank you to the many listeners who have already given their support! (And thank you to G.O.A.T. backers J O'D, Pam Shriver, and Nicole Copeland!)