Episodes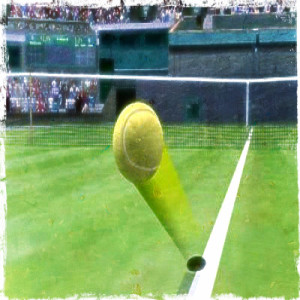 Monday Nov 23, 2020
Monday Nov 23, 2020
In lieu of their usual annual fall weekend together in DC, Ben is remotely joined by Ricky Dimon for their annual men's tennis season wrap show, this time right after the final tour match of the year, which was Daniil Medvedev beating Dominic Thiem in the last iteration of the ATP Finals to be held in London.
Ben and Ricky discuss the major themes of the year, evaluate the seasons that were had by each of the top eight guys and how they are set up for next year, and discuss the new wrinkles to the ranking system.
We also, as is tradition, go over what would be our ballots for the ATP award slate, including the cases for and against Novak Djokovic as player of the year.
Thank you again for the incredible support for NCR we've received this year on the NCR Patreon! If you'd like to join in as we bring you the best shows we can each week, check out our five tiers and see which might be right for you! And thank you to the many listeners who have already given their support! (And thank you to G.O.A.T. backers J O'D, Mike, Charles Cyna, and Nicole Copeland!)
As always, thanks for following us on Twitter and subscribing/reviewing on iTunes on iTunes or whatever your podcasting app/platform of choice may be.