Episodes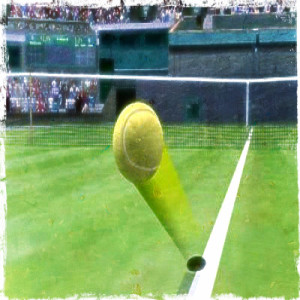 Thursday Oct 01, 2020
Thursday Oct 01, 2020
With two rounds of the French Open now done, it's time to make some bold calls.
Ben is rejoined by Alex Gruskin of the Cracked Racquets media empire to make some bold calls and predictions about the short-term (Roland Garros) and long-term outlook of tennis.
From Jelena Ostapenko to Sofia Kenin to Sascha Zverev to Serena Williams to Jannik Sinner, we've got all the hot takes you could ever want...and then some. 
Thank you again for the incredible support for NCR we've received in recent weeks on the NCR Patreon! If you'd like to join in as we strive to bring you the best French Open content we can from across the Atlantic, check out our five tiers and see which might be right for you! And thank you to the many listeners who have already given their support! (And thank you to G.O.A.T. backers J O'D, Mike, Christopher Bishop, Charles Cyna, and Nicole Copeland!)
As always, thanks for following us on Twitter and subscribing/reviewing on iTunes on iTunes or whatever your podcasting app/platform of choice may be.