Episodes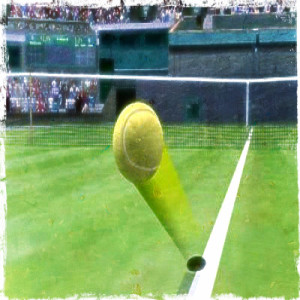 Thursday Sep 10, 2020
Thursday Sep 10, 2020
Mary Carillo, NCR's favorite, joins Ben and Courtney for a third time as the U.S. Open gets to the business end of the draws, as we are now down to four semifinalists for both the men and women.
What has it been like calling this completely different tournament from on site at the Open? What have been the unexpected revelations of this new landscape and soundscape? Why does the Chinese restaurant want you to order the fries?
We discuss all eight semifinalists in some detail: Jennifer Brady, Victoria Azarenka, Serena Williams, Naomi Osaka; Pablo Carreno Busta, Alexander Zverev, Daniil Medvedev, and Dominic Thiem.
Thank you again for the incredible support for NCR we've received in recent days!
If you'd like to join fellow listeners in supporting our show as we work to crank out daily shows during the 2020 U.S. Open, we've launched an NCR Patreon where you can do just that! Check out our five tiers and see which might be right for you! And thank you to the many listeners who have already given their support! (And thank you to G.O.A.T. backers J O'D, Mike, and Charles Cyna!)
As always, thanks for following us on Twitter and subscribing/reviewing on iTunes on iTunes or whatever your podcasting app/platform of choice may be.