Episodes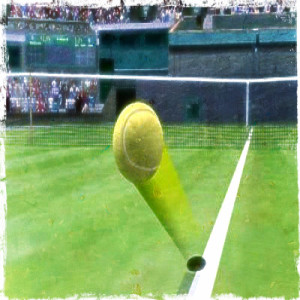 Monday Sep 11, 2017
Monday Sep 11, 2017
The 2017 U.S. Open wrapped up with an unsurprising men's champ in Rafael Nadal and a very surprising women's champ in Sloane Stephens. How did we get there? We discuss.
What do we make of how the draw broke in Rafa's favor? And how was Kevin Anderson the one able to seize the opportunity on the bottom half? 
On the women's side, how did Sloane Stephens go from not being able to walk to playing her best tennis ever so quickly? What's next for her? Also, how should the other Americans in the final four--Madison Keys, CoCo Vandeweghe, Venus Williams--feel about their tournaments? And what sort of #1 will Garbine Muguruza be after unseating Karolina Pliskova?
And snaps to the USTA for one heckuva tournament.
Also, we discuss the new tennis movie Battle of the Sexes, as well as Maria Sharapova's new memoir "Unstoppable."
Mentioned on this episode: Chloe Cooper Jones' GQ piece on Dominic Thiem and Kelsey Anderson talking taxes on NCR.
As always, thanks for liking us on Facebook (leave comments on the episode thread! Engage with other listeners!), following us on Twitter (discuss this episode with hashtag #NCR198b!), and subscribing/reviewing on iTunes on iTunes or whatever your podcasting app/platform of choice may be!