Episodes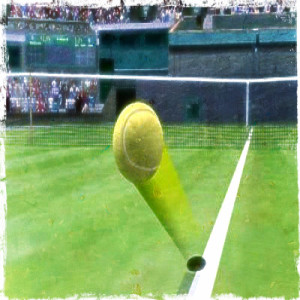 Saturday Oct 29, 2016
Saturday Oct 29, 2016
With the WTA season wrapping up in Singapore this week, there's no better time to check in with women's tennis boss Steve Simon, who is finishing up his first full year as the tour's chief executive. It's been a turbulent year in tennis, at times, but Simon also made waves of his own this fall by expressing interest in revamping the tennis scoring system to shorten singles matches, including eliminating third sets in lieu of super tiebreaks. Speaking to Ben by phone from Singapore on semifinal Saturday, Simon discusses that as well as other various tour quandaries, including what, if anything, the WTA has planned to cover for its exodus from the ATP Media controled streaming platform, TennisTV, starting in 2017.
Speaking of streaming, we then shift to an issue that more affects the journalistic side of the equation: the live streaming of press conferences. After a snippet of the Steve Simon's State of the WTA address via the WTA Insider podcast, We bat around the topic in a roundtable with two NCR favorite guests, Reem Abulleil and Simon Cambers.

And as always, thanks for liking us on Facebook  (leave comments on the episode thread!), following us on Twitter (discuss this episode with hashtag #NCR169!), and subscribing/reviewing on iTunes or whatever your podcasting app/platform of choice may be.
(
This episode title is not a band name...yet.)