Episodes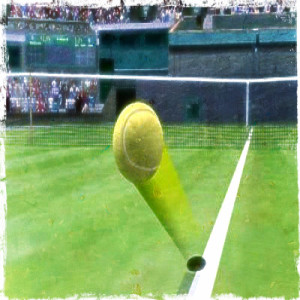 Wednesday Jan 20, 2016
Wednesday Jan 20, 2016
A quick hit from a largely quiet Day 3 of the Australian Open sees Ben and Courtney discussing the moments in a late press conference of Novak Djokovic, when he was confronted with a report in an Italian newspaper that accuses him of not trying his hardest to win once in 2007. Even if the accusation is true, does it mean anything? We have our doubts. And it has nothing to do, almost certainly, with the match fixing stuff that continues to overshadow the tournament.
If you were an NCR Kickstarter backer, thank you again and please fill our the backer surveys we've sent out via email ASAP so we can get you your rewards! 
As always, thanks for liking us 
on Facebook, following us 
on Twitter, and subscribing/reviewin
g on iTunes or whatever your podcasting platform of choice may be!