Episodes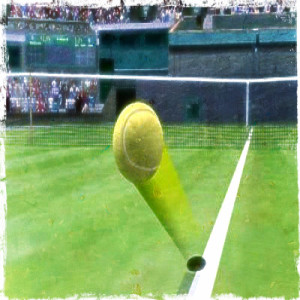 Saturday May 29, 2021
Saturday May 29, 2021
It's our favorite annual episode title! Ben and Courtney dive deep into the draws of Roland Garros to cover themselves in tidbits and terre battue about this draw.
Defending champions Rafael Nadal and Iga Swiatek hit together on Saturday; how likely was it that Nadal was going to know anything about possible Swiatek first round opponents? We explore.
On the women we go into folks including Barty, Swiatek, Kenin, Pliskova, Stephens, Muguruza, Sabalenka, Serena, Andreescu, and Osaka, while the men's side is more a conversation about how loaded the top half is around Rafael Nadal, and the opportunities it presents for the lads on the bottom.
Thank you again for the incredible support for NCR we've received on the NCR Patreon which has powered us into our TENTH(!) season! If you'd like to join in as we bring you the best shows we can during the French Open, check out our five tiers and see which might be right for you! And thank you to the many listeners who have already given their support! (And thank you to G.O.A.T. backers J O'D, Mike, Pam Shriver, and Nicole Copeland!)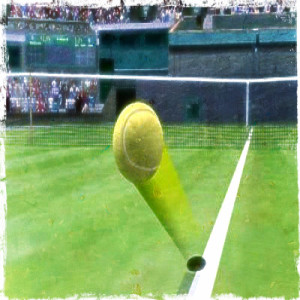 Wednesday Jan 30, 2019
Wednesday Jan 30, 2019
A day after the Australian Open, Ben and Courtney convene to discuss a Slam which seemed to provide more answers than questions, for a change. Both Novak Djokovic and Naomi Osaka consolidated their US Open wins (and their #1 rankings) with titles in Melbourne, and the future looks reasonably reasonable?

On the men's side, we discuss where it sets up Djokovic, put Nadal's result in context, celebrate new semifinalists Lucas Pouille and Stefanos Tsitsipas, and wonder about what the future looks like for Roger Federer
On the women's side, we discuss the polarizing Danielle Collins, put Serena's setback in context, and look back on Simona Halep's time at #1.

Then, lastly, we do a small bit of Andy Murray reflecting, all caveated by his hedging.
As always, thanks for liking us on Facebook (leave comments on the episode thread! Engage with other listeners!), following us on Twitter (discuss this episode with hashtag #NCR223!), and subscribing/reviewing on iTunes on iTunes or whatever your podcasting app/platform of choice may be!