Episodes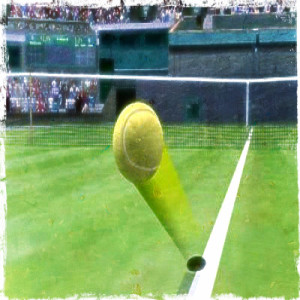 Sunday Nov 26, 2017
Sunday Nov 26, 2017
Ben and Courtney reunite on this packed episode and start with a discussion of the legacy of the late Jana Novotna, who passed away at age 49 due to cancer. How should her legendary breakdown and resilience continue to influence how we see the sport today?
As the WTA and ATP seasons wrapped up, what did we learn about the respective year-end champs, Caroline Wozniacki and Grigor Dimitrov? Will either be able to carry their results into next year? And is 2018 primed to be a year full of first-time major champions on either or both tours?
We then touch on the ATP Next Gen event in Milan, its tasteless draw ceremony, and the reactions to mid-match coaching with headsets. Our takes vary here.
Then we introduce you all to the #NCRBookClub, which is starting with Venus Envy by John Wertheim, which you should read!
Lastly, Courtney gives all sorts of movie recommendations and Ben talks about his game show experience and recent Jeopardy closure.
As always, thanks for liking us on Facebook (leave comments on the episode thread! Engage with other listeners!), following us on Twitter (discuss this episode with hashtag #NCR199c!), and subscribing/reviewing on iTunes on iTunes or whatever your podcasting app/platform of choice may be!