Episodes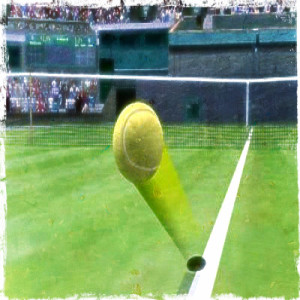 Friday Aug 24, 2018
Friday Aug 24, 2018
NCR was THRILLED to be able to partner with friend of the show Nick McCarvel for his "Open Playbook: Being Queer & Out in Pro Tennis" event on the Thursday before the U.S. Open at the Housing Works Bookstore in SoHo.
After a quick intro chat between Ben and Nick, you'll here Nick host a panel featuring out gay former players Brian Vahaly and Casey Dellacqua, who share their different journeys of coming out and the acceptance (or lack thereof) they felt along the way. 
It was a super fun night with cocktails (Martini Navratilova, anyone?) and drag queens and laughs, but also a unique chance to explore the LGBT experience in pro tennis, and we at NCR are thrilled to be able to bring it to those of you who were not in attendance (and it was great to meet the many listeners who were!)
As always, thanks for liking us on Facebook (leave comments on the episode thread! Engage with other listeners!), following us on Twitter (discuss this episode with hashtag #NCR211!), and subscribing/reviewing on iTunes on iTunes or whatever your podcasting app/platform of choice may be!